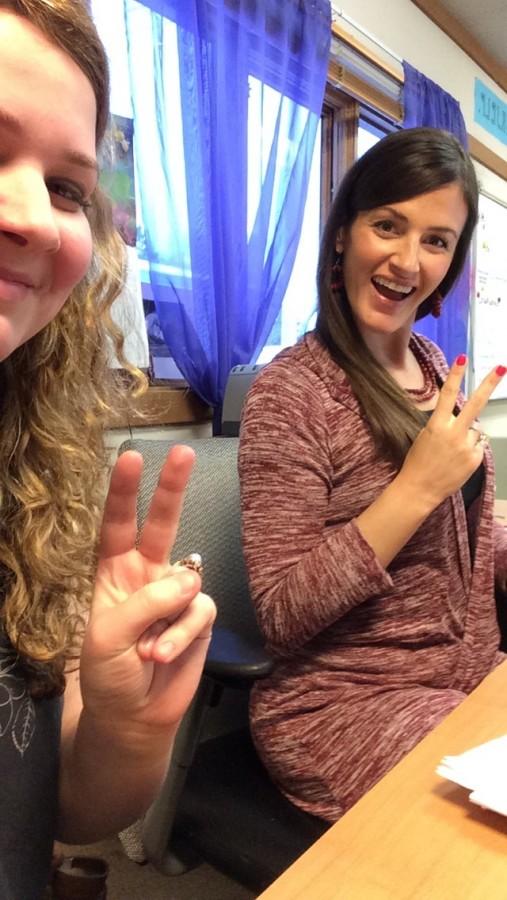 Quinn White is a sophomore at West High School. When she's not writing articles for the Eagle's Cry, she enjoys traveling, taking pictures and swimming for the West High swim team. 2015 was her first year on swim team, and even though she often struggles with it, she really loves the sport and plans on participating again next year.
During the winter months, she and her cousin Tommy like to go snowmachining, and during the summer she likes to go on adventures with her friends. Her favorite places to go adventuring are the Tony Knowles Coastal Trail, Kincaid, and Girdwood. On these adventures she and her friends typically just walk around and take pictures.
Quinn wants to become a journalist one day, and plans on going to a university in Washington state. In July 2016 she will attend the Washington Journalism and Media Conference in Washington D.C at George Mason University. She is very excited to represent West High School and the state of Alaska at the conference and is thrilled to be given the opportunity to attend. She wants to be either a photo journalist or investigative journalist and travel the world with her job, and work for either National Geographic or NBC.
Quinn White, Reporter
May 06, 2018
Apr 05, 2018

B-Free: The Man, The Mystery

(Story)

Mar 26, 2018

Student Facilities at West High

(Story)

Mar 26, 2018
Jan 10, 2018
Nov 22, 2017

Adopt-A-Dog Month

(Story)

Apr 07, 2017

Alaska Teen Media Students Go Live On Air

(Story)

Feb 03, 2017

Students Favorite Off-Campus Lunch Excursions

(Story)

Dec 15, 2016

ASD Students Attend Third Coast International Audio Festival

(Story)

Nov 05, 2016

Art From The Heart

(Story)

Apr 11, 2016

"This Unruly Mess I've Made" Review

(Story)

Mar 04, 2016

January 22nd Aces Game

(Story)

Mar 02, 2016

"The Little Mermaid"

(Story)

Oct 20, 2015

Insight on the Job of a Local Tattoo Artist

(Story)

Feb 18, 2015

AMMC Youth Racing

(Story)

Dec 08, 2014

Cell Phones and Education

(Story)

Nov 09, 2014