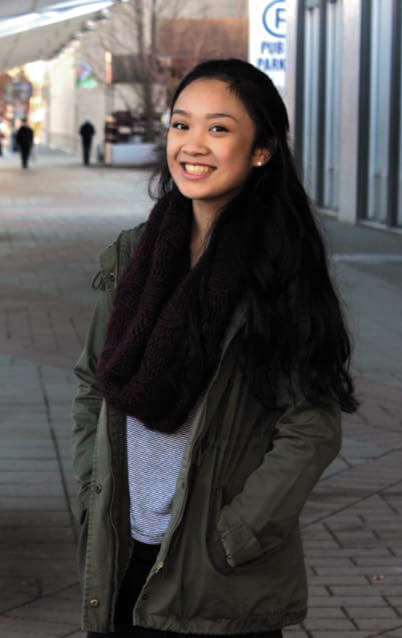 Maya Saelee is an 18-year-old senior at West High. Born and raised in Anchorage, Alaska, her hobbies include going on outdoor adventures with friends in the summer, and doing her best to avoid the cold in the winter.
When Maya is not working at Century 16, she is either sleeping or hanging out with friends. She enjoys reading, the summer time, and Netflix. Maya's all time favorite romance movie is Pride and Prejudice. She feels that she has too many Mr. Collins in her life and not enough Mr. Darcys.
During the summer, Maya likes to go biking and hiking, despite her lack of endurance. Her favorite food is Burrito King, Panda Express, and veggie burgers.  
Maya does not like school at all, but she does enjoy a few of her classes. English seems to be the only subject that she seems to be good at, so she feels very comfortable in Ms. Stephl's journalism class. She also really enjoys Lori's dance class.
After high school, Maya plans on getting a new part-time job while attending UAA. Although she has no idea what she wants for herself, she would eventually like to move out of Anchorage and live in Washington State. Maya's goal is to not become a failure at life and end up depressed and unhappy. She also hopes to become very successful and to own a pet rabbit for more than a week.
Maya Saelee, Reporter
Apr 11, 2016

Nestle Toll House Cafe

(Story)

Mar 04, 2016

Pride and Prejudice and Zombies

(Story)

Dec 04, 2014

West High: Now and Then

(Story)

Nov 08, 2014

International Exchange Students

(Story)