International Exchange Students
Imagine suddenly living with a different family, school, friends and culture, in a whole different country. In a sense, it's sort of like starting over- temporarily though. Here at West High, are a few students who are getting that chance right now, and you may or may not have met them.
If you were to encounter a foreign exchange student in the halls, you would probably assume they're just a regular student attending West. That is, until you hear them speaking in a foreign accent. West is one of the most diverse high schools in the U.S. Because this school is so diverse, there are many different types of cultures and languages. So it's hard to determine when there is an exchange student among us.
This new batch of students comes from various parts of the world, with the opportunity to experience a whole new lifestyle. But it wasn't an easy process getting there. "A lot of paperwork. It took several months," says Magnus Larsen Budweg, a junior from Denmark. After submitting an application to their exchange organization, the students had to undergo a set of tests and interviews. Through these tests and interviews assigned by their exchange program representative, they would determine what the student's personal and academic interests are.
What was surprising and never occurred to me was that the students who planned on studying abroad here in the U.S. didn't choose what state they would live in. They each had a profile providing their interests, which would be given to all the potential host families in America. The state in which the student would be living evidently depends on where the host family lives. Although they're not given the choice, they seem pretty content with where they end up. "Oh, it's beautiful, really beautiful," Saadman Bin Abdullah says of Alaska, "But it's really cold!"
Saadman is a junior here at West from Bangladesh. As an exchange student, he has been able experience many new things, such as exploring Alaska, trying American food, learning in a whole different schooling system, making new friends, and bonding with his new family. Although he thought it would be hard, Saadman seems to be transitioning well to his new life. "Everything is different. The nature, the people, the environment, the school, my [host] parents… everything." The coolest thing he has experienced in Alaska so far was hunting and mountain climbing.
Magnus has had a positive experience as well. "The people here are more open and accepting." It was a big change for him too, coming from a school of only 400 students, to a school of about 1800. Aside from school, Magnus has taken part in many activities with his host family, such as commercial net fishing. Truly getting the Alaskan experience, he also looks forward to snowmachining and skiing in the winter. When asked if he has been hit with homesickness yet, Magnus' response is, "No not yet, but it is probably going to come around Christmas and other holidays."
In many other countries like Magnus and Saadman's, schooling is a lot different there. The teachers move from class to class to teach, whereas students in America go from class to class to learn. Lourdes Linato-Crawford is a counselor at West who advises exchange students on which courses to take that will benefit their education. Just like any other student, she consults the exchange students about grades and classes, and also encourages them to participate in school sports and activities. "It's really fun to watch them become more confident in speaking English, learning how to be independent, and just really taking advantage of this new experience." Given this insight of life in a foreign country, the aspect of being an exchange student truly sounds amazing and exciting.
View Comments (1)
About the Contributor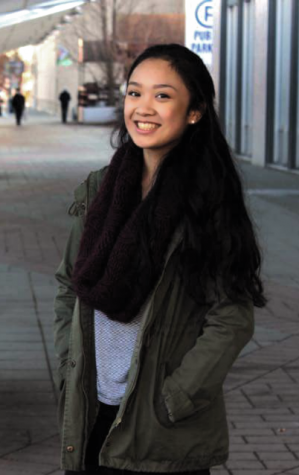 Maya Saelee, Reporter
Maya Saelee is an 18-year-old senior at West High. Born and raised in Anchorage, Alaska, her hobbies include going on outdoor adventures with friends in...