Champ Martial Arts Annual Health Kick Festival of 2018
Champ martial arts is a school where one learns to learn a fighting style called Tae Kwon Do. That is what they mainly do, but there is more to Champ than just teaching. For the past two years Champ has been putting on a Health Kick Festival. This festival is to raise money for the foster kids of Alaska. There is estimated around 3,000 children monthly that are in foster care so Champ had to raise a lot of money.
"So far we have estimated the amount of $18,000," said Dawn Taylor who was one of the committee members for this festival. That money is so far a combination of the food, admission tickets, donations, and the breakathon, along with other booths throughout the festival. They also have a silent auction but they are still waiting for people to come and claim the item they won.
If you don't know what a breakathon is then here you go: A breakathon is a giant group of people breaking a large amount of boards in a certain amount of time. Champ was doing Alaska's first ever breakathon of 1,200 boards in everyone had to break them in five minutes or less. If you were there you would have thought you were actually in a zoo. It was so chaotic and boards were flying everywhere, some people just stood in place because of how crazy it was. In the end Champ barely finished just at the last second so Champ just broke 1,200 boards in 5 minutes.
In the end the Health Kick Festival was a huge success and everyone there had a wonderful time. "For the time that they had to make the Health Kick Festival happen, we were pretty successful," said Master Woonsuk Choi, who was in charge of the set up for the festival. However not everyone had a good time when they set up and when they were putting stuff away. During the set-up time everyone was so stressed that if you even talked out of place just a tiny bit they would just yell at you. For the kids, all they could do was just stay out of the way.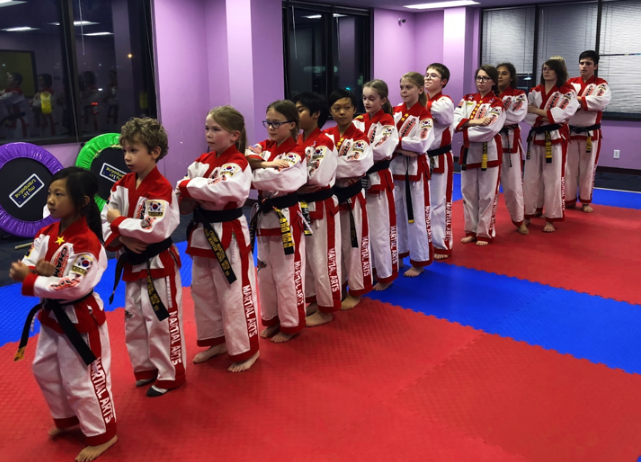 During that time everyone was very stressed, especially on Friday at 6:00pm. They were all supposed to leave at 9:00 but no one actually left until 11:00 at night. Chief Master Yu kept them so late was because he wanted them to look as good as possible in the demonstrations.
Overall the Health Kick Festival was a huge success and everyone there had a good time. There were definitely things that the demo teams could work on and they could also work on their communication. But in the end, nothing burst into flames and everyone went home with a smile on their face.