KCC Veterinary Science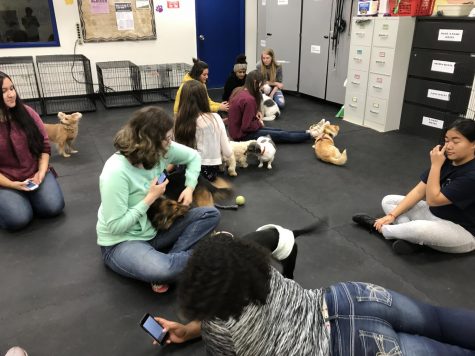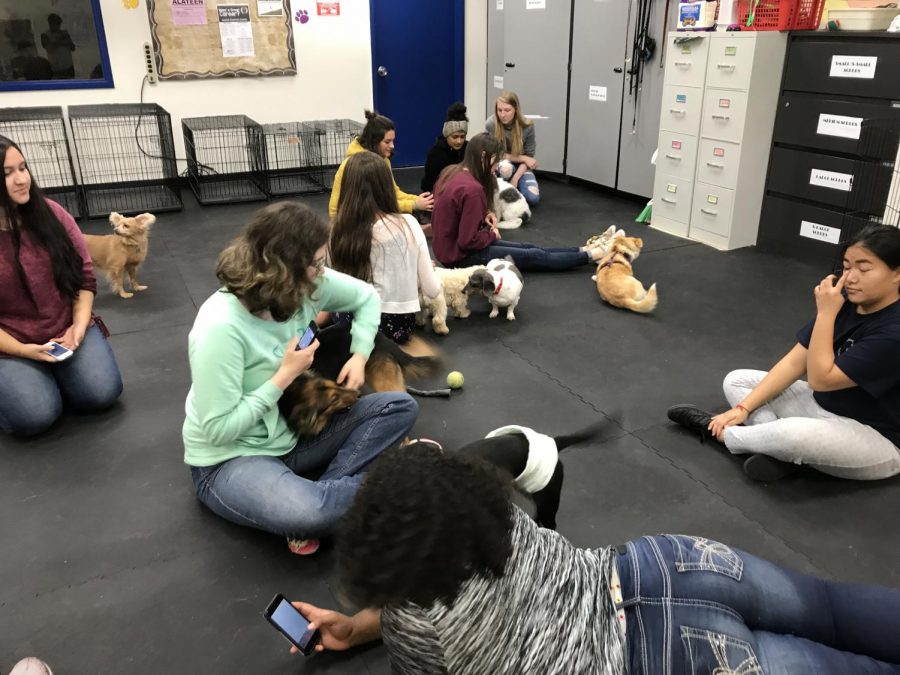 King Career Center (KCC) assists Anchorage School District students pursue their dreams of vocational careers. They teach different kinds of skills that every student can utilize in the future.
One of the most famous classes for students is Veterinary Science. What attracts many students to join are the dogs. Although, there is much more than just dogs in the course. Learning your animal and adapting hands on skills are valuable skills that are learned throughout the course.
Vanessa Forbes, the director of the class, did not exactly want to be a Veterinary Science teacher. She started in a hospital then had been given the opportunity to switch over to education about seven years ago. Now that she is at KCC, she makes everything enjoyable for her students.
Other than just having fun, she wants everybody to learn teamwork and professionalism which are skills that are required to be in a veterinary hospital. Before joining the class however, there are a few things she wants everybody to know. "It is not all about playing with puppies and kittens. We actually have to do some work. There are a lot of academic type learning as well as cleaning up after the dogs because a lot of them don't realize how much there is to do," she said. Forbes added her opinion about the importance of veterinarians. "Animals need care. People treat their animals like family and if they are sick, they will need someone or somewhere to go to," she said.
Shannon Luna is a senior at Chugiak High School and she joined Veterinary Science at KCC because she was curious if this was a career that she would follow. Now that she has experience the class and have gone through the responsibilities of a veterinarian, she has made her decision that this isn't something she would follow. However, the class is enjoyable for her.
"Being able to play with puppies, going on field trips, and having a nice class environment are some things that I enjoy in this class," she said.  To Luna, veterinarians are important because they take care of our pets making sure they are always healthy. She encourages everyone that loves animals to join the class because they can learn more about their health and how to properly take care of them.
Corban Pannell is a senior at West High School and he decided to join the class literally only because of the dogs. Learning what the responsibilities of a veterinarian, he does want to take it further and maybe into a career. He thinks it would be a great experience for him and a very great skill to learn. To persuade others, Pannell wants everyone to know that it is a smooth class.
"You get to play with dogs, do hands on activities, see and learn about animals other than dogs and cats, have a longer lunch, and class end earlier than usual," he said. To Pannell, veterinarians are important because animals can be negatively affected by other animals and humans so having specialists like them would be obliging.
Veterinary Science is not all about puppies. It is also about academic and physical participation. Adding to that, it is a class that will prepare you for careers in veterinary and other animal related professions. If students are in need of credits, they can earn 0.5 life science, 0.5 PE/Health, and 0.5 elective. After passing the class, they will earn a Canine First Aid and a Feline First Aid.