A Lesson in Physique: Mr. and Ms. West
Shella Elgarico & Colleen Deleon, Reporter
April 18, 2019
With tanned, golden brown physiques and charming poses showing off toned muscles, the annual Mr. and Mrs. West competition was held on April 12 at 6 p.m. in the West High Auditorium. Students who enter are given the opportunity to flaunt their hard work in exercise and dieting. The winners of this competition will move forward and compete with other schools for the city-wide title.
Mia Elias, a junior, says "I've been on a strict diet since March and have been working out since November last year." She believes that it wasn't difficult to stay fit because she already lives an active life. She doesn't fail to mention that she's been dancing for years and it was a form of keeping her in shape, keeping her body warmed up, and helping her stay active and healthy with her daily life. However, Elias did point out that it was challenging to cut out some of the food that she liked. "I was sad to cut out cheese because I like cheese a lot," Elias said. She also adds that more students should join the competition since it's an exciting event, but she claims that it is a difficult and expensive process with regards to gym memberships and groceries.
She was inspired by watching her best friend perform in the event last year and seeing her glow up on that stage, showing off her hard work and self- confidence with her body. She mentions how fun it looked to be up on the stage and have everyone cheer for you and call out your name, even though some of the audience don't even know them at all. Although she has already experienced what it felt like to be up on that stage because of dance, she has always wanted to have fun displaying her bubbly personality through the movement and poses that she had to come up with in her routine.  Overall, Elias is pumped to be able to look back at this event years down the road and say "I did that."
Elias Roehl-Paredes, a junior, explains, "I've been doing a lot of cardio workouts to get to where I am today and I've been on a strict diet since January." He went to this event last year and has been working hard from the experience. "I think the hardest thing that I had to overcome was posing because of how stressful and difficult it is to think of our own routine as well as the music that would go along with it," Roehl-Paredes explained. He mentions that during rehearsals, he, as well as the other contestants, would be practicing their poses, which lasts around an hour or two, in order to for it to go along with the music of their choice.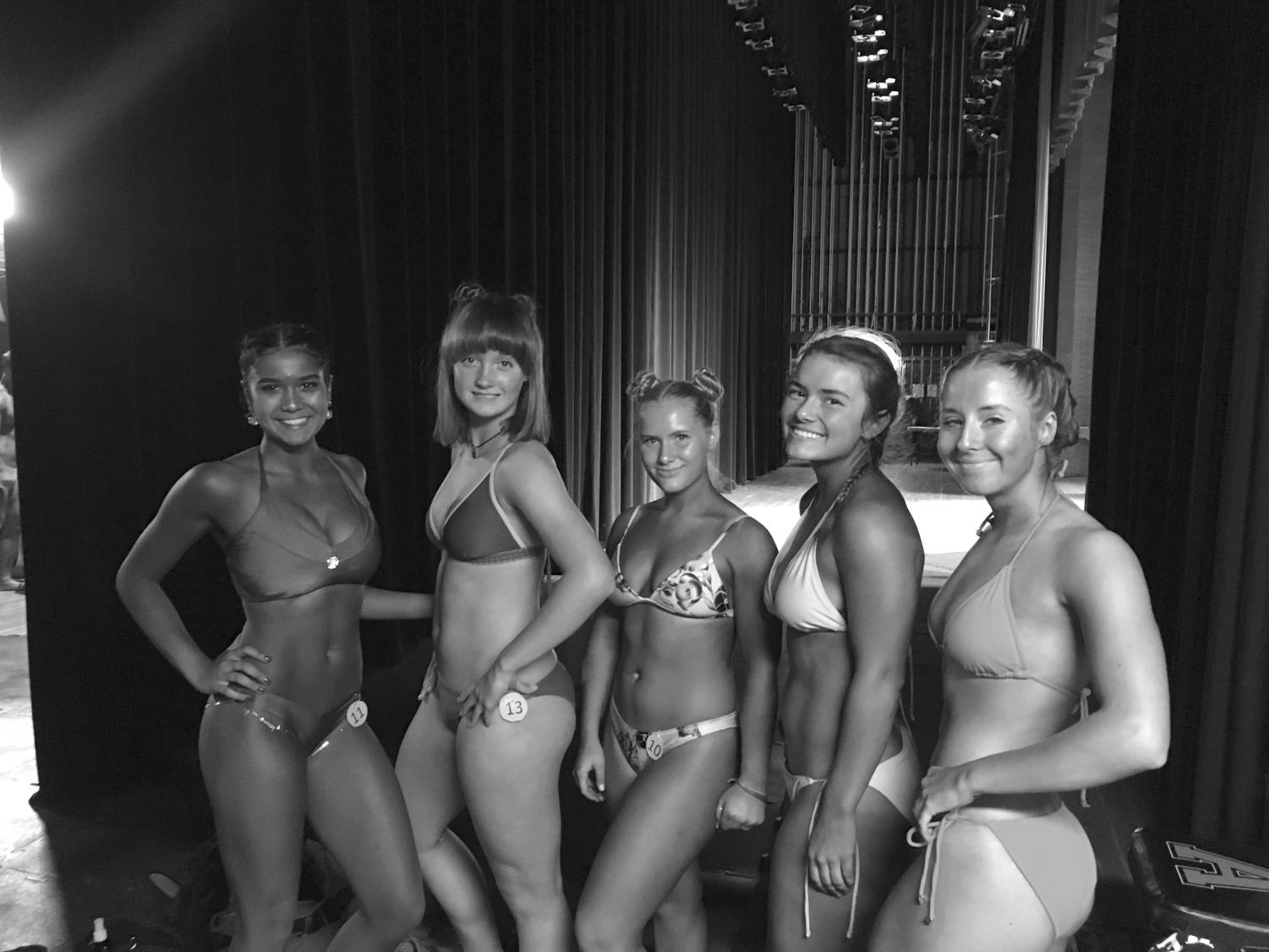 Thinking about inspiration, Roehl-Paredes explained that he was inspired by P.E teacher, Robert Larkey, one of the gym teachers at West, to join this event and work hard and strive to win the competition. After the performance, judging from the statements made from many people, especially his supportive friends, they could say that Roehl-Parades deserved to take the win that night because he's come a long way, physically and mentally, and worked so hard to find the self-confidence within himself and a body that he was happy with.
Robert Larkey, P.E. teacher at West High School, has been training the contestants to give them the power within themselves to bring it on. He believes that "Commitment will bring any student to success at bodybuilding contests like these." Larkey also emphasizes the importance of effort and the ability to keep both a healthy mindset, diet, and body.
Altogether, this gives young students a chance to experience what it's like at a bodybuilding event, having fun and hopefully finding a passion for working hard, being safe with their bodies, and living a healthy lifestyle.