Favorite Social Medias
What is  your  favorite social media platform? How much time do you spend on it per day? Those were some of the questions that were asked to the students of West Anchorage High School.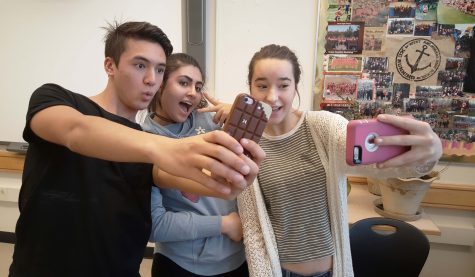 According to the Merriam Webster Dictionary, social media platforms are defined as "forms of electronic communication (as websites for social networking and microblogging) through which users create online communities to share information, ideas, personal messages, and other content". Social media provides an opportunity in which people are able to connect and share their minds. Some of the top ranking platforms among the student body at West include Twitter, Instagram, and Snapchat.
A survey taken at West High shows that most people used Twitter and Snapchat. Of 100 students, 32% prefer Snapchat, 30% prefer Twitter, and the remaining 38% prefer a variety of different social medias including Instagram, Facebook, and Reddit. 36% of students used over 2 hours per day, 22% used 1-2 hours, and 58% used 0-30 minutes of social media.
West High Sophomore Leo McNicholas believes that his favorite apps, Snapchat and Instagram, trick people into believing false information as they only see what is out and available to see. On average, McNicholas uses a variety of social media for 10 minutes per day. As he was introduced to social media in middle school, he states that social media most definitely "promotes a competitive environment and its not healthy because people believe there are these unnatural standards to live up to".  He also adds that although social media keeps him up-to-date on what's going on in the world and let's him stay connected with friends. His final tip of advice is to delete it as "social media is a waste of time".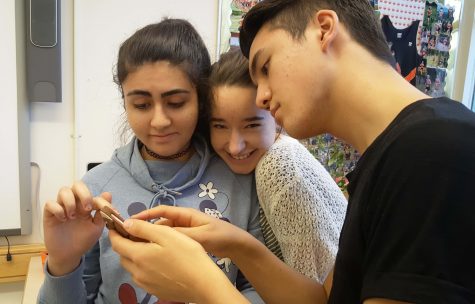 West High sophomore Ilaha Guliyeva, on the other hand, enjoys using social media and spends about five hours a day on it. Her favorite app is Snapchat as she says, "I like how I can communicate with friends and text them not only through messages, but also through pictures." She explains that it can be negative as some strange people are compelled to send inappropriate photos. Guliyeva was firm in saying that sometimes she misreads people as "most people are shy in real life, and it's so weird. You'll text and it's normal, but then in real life it's awkward." Her final statement was that "social media is great, but to an extent".
Introduced to social media in September of 2015, Camille Griffith has grown to love Snapchat because she can "send photos that don't save". She explains that although she spends only 40 minutes on it per day, she can see what her friends are doing all on one compact app. Having been bullied on social media, she doesn't recommend using it, but she loves connecting to her friends.  A message she has for bullies is to "please back off".