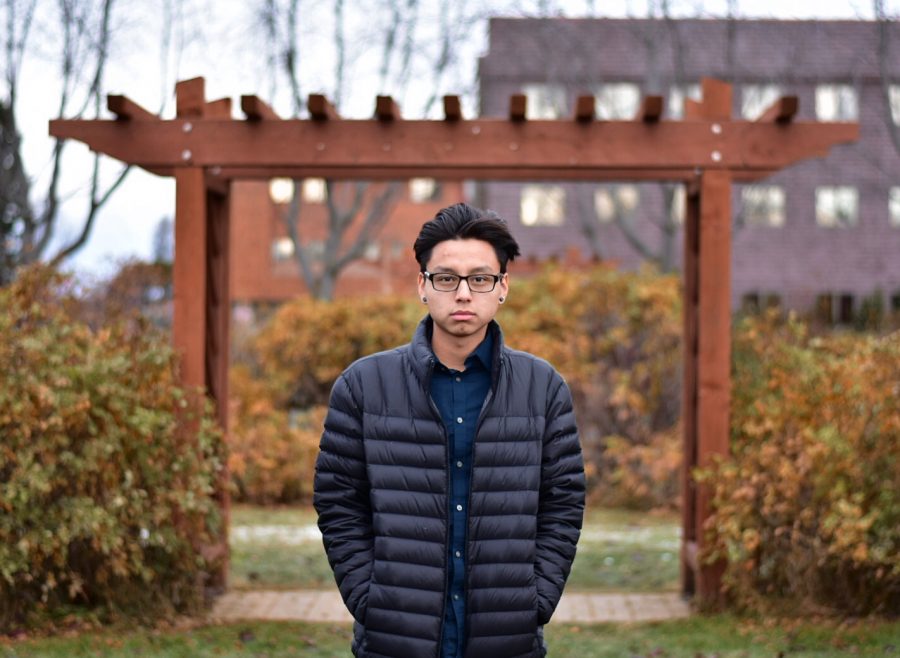 Salvador Roberto Delreal was born in Anchorage, Alaska on January 5, 2000.  Salvador is the the middle of the five children of Roberto and Angeline Delreal.  He is part of a diverse family with his father coming from Monte Escobedo, Mexico and an Inupiaq mother from the small town of Nome, Alaska.
Salvador's many hobbies are unique in his family. Salvador has a love of photography and is making it his goal to become a professional photographer based in Alaska. He can be found singing along to his favorite artists along with watching fashion to improve his wardrobe. He keeps up with the latest technology by viewing tech reviews online. He helps his family thoroughly understand products before buying a new tv or the latest Iphone.   
As the middle child, and currently the oldest child in the household, Salvador has learned to become more of a caretaker for his younger siblings while both of their parents work and his older siblings are happily married and in their own homes. Additionally, Salvador is taking classes in the evening during his last semester of high school.
In September 2017, Salvador took a step toward his future when he signed paperwork to enlist in the United States Army as a Broadcast Journalist Specialist. After graduation, Salvador will be shipped off to Basic Training somewhere in the Lower 48.  Though he will miss his family and Alaska, Salvador is excited at the new opportunities that the Army will open up for him. With enlistment Salvador will continue his love for photography and learning more along with doing his job and exploring new places. The Army also offers him the chance to meet new people from different parts of the US and even the world.The future is bright for Salvador.
Salvador Delreal, Reporter
Mar 26, 2018

Colony Drill Meet

(Story)