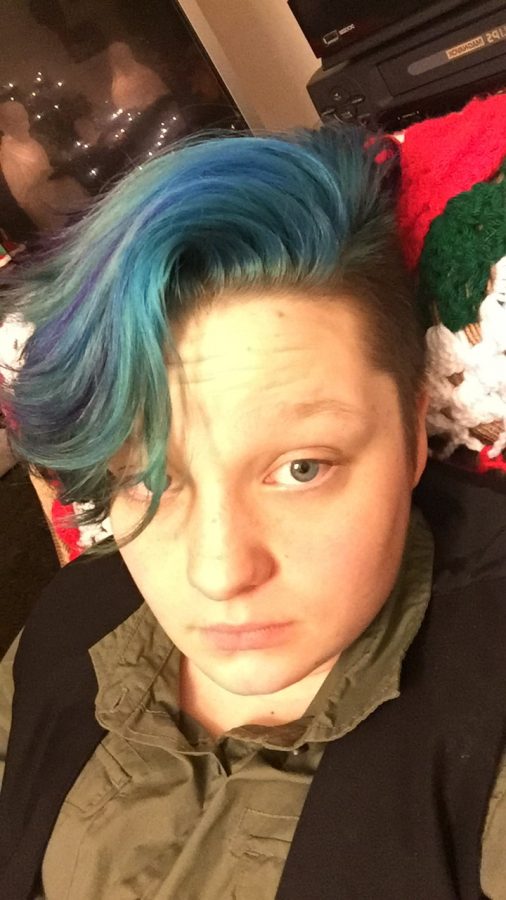 Pierce Lefebvre is a 16-year-old Junior at West Anchorage High School. He was born and raised in Anchorage, Alaska. He lives with his parents and his little brother, Spencer. Pierce enjoys singing as well as playing guitar and piano. "I just started playing guitar a year ago, but I've been playing piano since I was 5," Pierce added. As well as music, he loves to draw and wants to improve his painting skills, hence his favorite subject at school being art.
However, he also likes his English class. He wishes that people would be more understanding that if he is staring or not talking, he is not trying to be rude, he is just thinking. Currently, the music Pierce is into 21 Pilots, and FlatSound or anything with that type of sound.
Pierce works at Taku Elementary as an after school aid. He actually interviewed for the job after hearing about it on the West Update at school. Pierce would describe himself as exhausted, loud and musical. When asks what he would do if he won a million dollars, Pierce said that he would like to find a way to help the homeless and the poor.
Pierce Lefebvre, Journalist
Apr 06, 2017

Women's March on Anchorage

(Story)