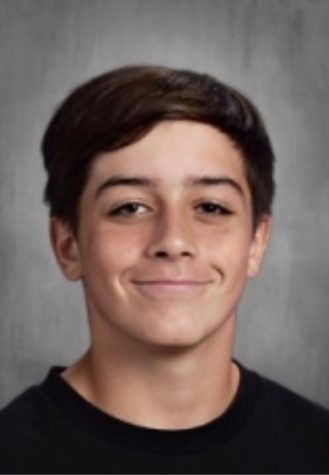 Owen Umatum is a freshmen who attends West Anchorage High School. He enjoys watching football with friends and family every Sunday. He enjoys rooting for the New England Patriots, but would like people to know that he is not a "bandwagon fan". One of his best memories is going to Seattle and watching the Patriots play, even though they did lose to the Seattle Seahawks.
Owen is extremely interested in going to college. He has no idea what he will study, but he thinks psychology or law would be very interesting and fun, as well as allowing him to make "big racks and fat stacks". Owen is focused on "chasing a bag" and trying to live life lavishly.
Owen takes pleasure in traveling to different places, such as Hawaii and California. The place he would most like to travel is Japan, where he would snowboard in the amazing powder. He very much enjoys snowboarding, and if college does not work out, Owen would like to move to Girdwood, get a job and snowboard every weekend.
Owen has one goal in life and that is to buy a lake house with his friend Moshe Shepherd, where they will whip around on jet skis and do other lake house things. But for now he just wants to get through high school.
Owen Umatum
Jan 27, 2020

The Wrestling Grind

(Story)