Alyssa Albright was born and raised in Anchorage, Alaska. She is a senior at West Anchorage High School located on Hillcrest Drive. She is 17 years old. She is super cool and pretty damn popular with everyone.
She tears it up the volleyball court, where she crushes it. In her free time she is a poser and does volunteering on the side. 
Her wardrobe includes lots of Patagucci. She works at Sevigny Studios, selling overpriced clothes to rude and moody customers, but her long term goals include becoming an environmentalist. She wants to live in Hawaii and and find herself a beach boy.
She drives a black 2007 Grand Cherokee Jeep, which she purchased on November 24, 2015. Her favorite type of music is Alternative POP; her favorite artist is Max Frost. She enjoys eating Bear Tooth, which is super great. When Alyssa isn't at school or playing sports, she likes to spend her time chillin' with her friends and sleeping on a cloud of pillows.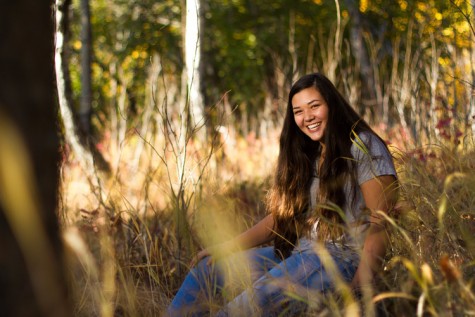 Alyssa Albright , reporter
Apr 11, 2016
Feb 22, 2016

Alaska Dance Theatre Winter Performance

(Story)

Nov 12, 2015

The Russian Immersion Program

(Story)