Student Athletes
For many West Anchorage High School students, sports have been a large part of their school experience, as West is known for its impressive history with state championships. It seems as though there are always an abundance of Eagles at the games, on and off the field, court, or rink. Some students have even transferred from other schools in the Anchorage School District in order to play for a better team or to receive more playing time. One thing that all student-athletes at West have in common is their unparalleled work-ethic in both sports and academics.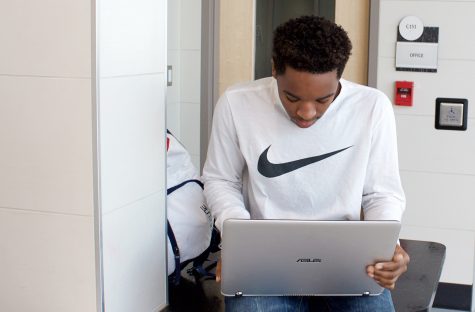 In order to play a varsity sport for any school in the Anchorage School District, it is required for each student to attain a 2.0 gpa or higher. However, three of West's most well known, multi-sport athletes, Rapi Sotoa, Beverly Larson, and Qyntyn Pilcher have all far surpassed that minimum with GPAs ranging from a 3.3 to a 3.8.
Varsity basketball and football player, Sotoa, says, "I'd say I have practice 12 hours a week and usually only sleep for about five hours a night because I have at least two and a half hours of practice…" Whereas fellow teammate, Pilcher, says, "I have two hour practices a day and I spend two hours at the gym, but I usually just finish my homework in class so I only do like an hour at night. I still only tend to get about four hours of sleep though."
Varsity cheerleader, softball and flag football player, Larson, says, "I usually have practices for three to four hours a week between cheer and softball, and I have about two hours of homework every night so I only have like five or six hours to sleep."
When asked the key to a balanced academic and athletic lifestyle Larson replied, "I have a planner that I use a lot…and I usually try to do my homework right when I get it or… in class so that I have more time for… sleep." While Larson is clearly quite organized with her time Pilcher has a different tactic. "I don't really manage my time that well…I just kind of find time for homework which is probably why I don't get much sleep."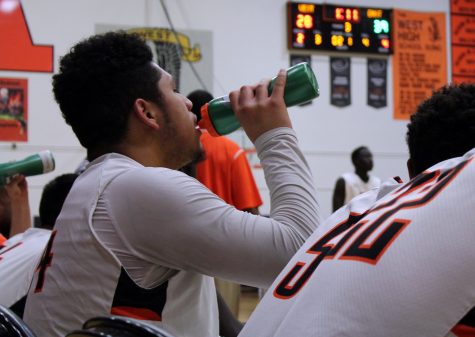 Although these students may have different ways of organizing their time, they can all agree that they wouldn't trade being a student-athlete for anything. When asked what the best part of being a student athlete is, Sotoa jokingly replied, "…getting all the chicks," but continued more seriously saying, "…getting college scholarships is really cool." Pilcher also stated, "…being athletic is just one more thing that could help get you to college."
Overall, these impressive students are clearly quite ambitious and are on the path to success in their adult lives, whether it be in sports or academics. Their work ethic is hard to beat and for that reason, these students are truly awe-inspiring.