Cycling in Anchorage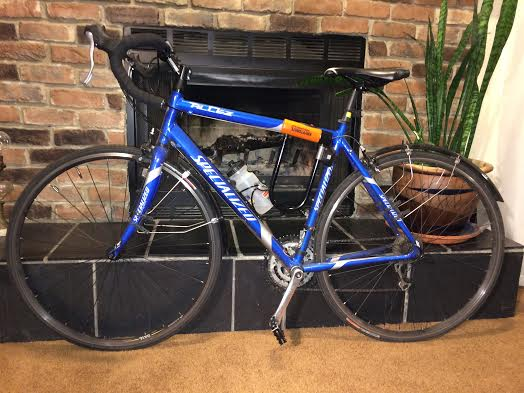 Every day we have somewhere to go. Some choose to drive, while others choose an alternative, such as cycling. Many in Anchorage regard bike commuting highly.
Tim Stevenson, a biologist at the University of Alaska, is a local bike commuter. Tim has been bike commuting for about seven years. He owns a mountain bike and a fat tire bike. It takes Tim about 20 to 25 minutes to travel his four miles to the university.
During a recent interview, Tim mentioned many pros and cons of bike commuting. First, bike commuting saves fuel, which leads to cost savings. Second, at the end of Stevenson's workday, cycling helps him clear his head.
One con to bike commuting is,"It takes a little bit more time," Stevenson said. Also, during the winter, "You gotta plan accordingly." For example, winter riding requires more clothing. Having to lock his bike every time he rides: "that's definitely a con."
Matthew Gho, a teacher at West High, has been a bike commuter for about eight years. Mr. Gho owns a Kona mountain bike. He says that at first he would only ride his bike on occasion, but during the past three years he has started to take it more seriously. It was during this past year he fully started biking instead of driving to work.
Mr. Gho says his commute in the past was roughly six miles, which took approximately 30 minutes. Some days he must bike to the university to teach which adds about two miles to the trip and costs another 10 minutes.
The trend many bike commuters seem to follow is that though you may spend more time biking, that time is repaid monetarily. Gho confirms this, saying that one thing he really likes about bike commuting is the cost.
"When I fill up my gas tank I usually spend about $40, $50, $60 every two weeks." One con Gho mentioned is that there are still costs to bike commuting. "About once a quarter I have to get my bike tuned up and it costs about, you know, $50 to $60, but that's it."
Cost is not the only factor. Bike commuting is not completely about getting from point A to point B. Something many people consider while choosing their means of transportation is stress.
People do not always want to be put under constant anxiety, which is why some choose to bike rather than drive. "It's a good way to deal with stress," Gho says. "Being on the trails you're not car to car, but you got space, nothing holding you back."
Like Tim, Gho also reminds bikers, "you just gotta be prepared for the weather." Weather can decide whether a cyclist has a good or bad day commuting. There appears to be a fine line one must walk as far as clothing goes while you ride.
Cyclists must layer up come fall and winter, due to the fact that they are on a bike while Alaskan temperatures drop. Cyclists must wear the right amount of layers, made of the right fabric, to stay warm. However, they must also be careful not to wear too many layers to avoid arriving sweaty to work or school.