Fright Nite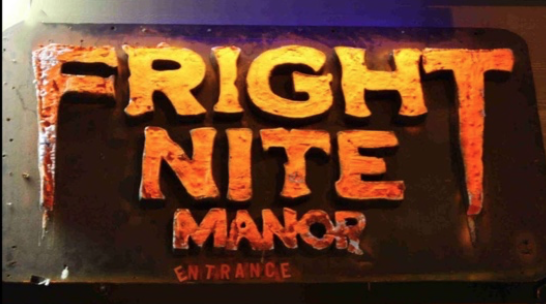 Keeping customers interested is a big goal for haunted houses, and even though Kurt Solberg, the current owner of Fright Nite, won't reveal his secret plans for next year, he did say that "it will be one of the best years in Fright Nite history."
Fright Nite has been a staple of Anchorage's Halloween for almost thirty years, and a major factor of this success is the homegrown aspect of it. Almost everybody who works there is a close friend of the family. Chase Solberg, Kurt's youngest son, has been working at Fright Nite since the age of twelve.
Chase says he loves working at Fright Nite, but he would love it even more if he was paid. With the nature of the attraction, it is only fitting that there have been some memorable scares. Chase recalls his favorite scare as when he "made a guy [crap] himself." He was laying down pretending to be dead and then jumped at the person, and apparently the result did not smell very good.
There are many costumes to choose when working at Fright Nite, as they have a back room filled to the brim with miscellaneous parts of costumes long disassembled. Chase's costume of choice is classic deranged clown, and with clowns being a staple of horror culture, his costume choice could not be better.
Although he enjoys working there, Chase has no plans of following in his father's footsteps with running Fright Nite when he is older. This is understandable as running Fright Nite takes an insane amount of work, but you get out what you put in as Kurt's venue is listed as one of the top three haunted houses in America.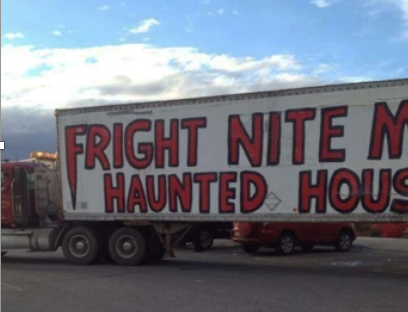 Even though the Fright Nite Haunted Manor is only open to the public in October, the work that goes into it lasts throughout the year. The process of coming up with ideas for the venue is one that is always present, while actually setting up the props is something that starts in September. This year, the u18 Alaska Wolves hockey team helped with unloading the famous Fright Nite trailer, as Chase Solberg is on the team. They spent a couple afternoons unloading the giant wooden walls of the haunted house, which Kurt and the rest of Fright Night crew were very grateful for.
Fright Nite is open from October sixth to October 31st, so be sure to go and enjoy the scares.