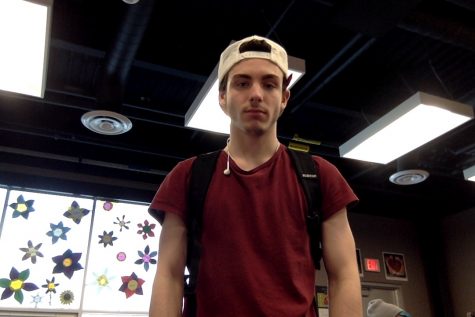 Born on October 21, 2000, Tylor Lange-Cameron is a 16-year-old sophomore who was born and raised in Anchorage, Alaska. Tylor has a total of three younger brothers and has loved a variety of sports from a young age. Since 2008, he has played hockey and since 2006, he has rode dirt bikes. With a passion in the arts, he says that he loves to play guitar, take photos, and write in his free time.
Coincidentally, he dreams of becoming a professional photographer in the future, as he wants to shows people the true beauty of the world. He also plans on joining the military because he wants to fight and protect the country he loves. Tylor loves to write as it is an outlet to express himself and it gives him an opportunity to "help put thoughts down on paper".
Hiking is another activity that he enjoys because he just "loves the outdoors and it creates a good feeling" of being calm. With a interest for traveling, Tylor intends on traveling to Scotland, as he wants to connect back to his Scottish roots. Tylor Lange-Cameron is student with fascinating interests which provide him a unique perspective on the world. 
Tylor Lange-Cameron, Reporter