Theodore Bahr is a Senior at West High School, who became involved in journalism to improve his writing and learn more about what was going on in his school. Theodore is a Varsity Tennis player (state champ baby!) is on the ski team, and also carries the track team on his back.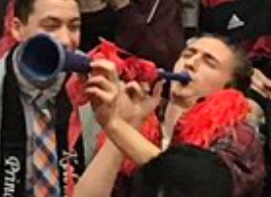 He is an Aquarius, enjoys long walks on the beach, is is holding out for that special someone. His interests outside of school and romance include lion taming, base jumping, baking cookies and gardening. He has an older brother, who had the privilege of being able to watch him blossom into a real Chad of a man, and total hunk.
One goal he hopes to achieve in life is finding a sugar mommy who will support and fund his  extravagant lifestyle. His favorite class at West is Weight Training, because he believes weights come before dates. Words he lives by would be "If you ain't first, you're last" spoken by the speed demon Ricky Bobby. He's a man of intensity, of passion, and a love for chubby bunnies.
Theodore Bahr, Reporter
Mar 04, 2019

Border Wall: High and Tall or Not at All?

(Story)

Dec 12, 2018

The Season That Got Away

(Story)