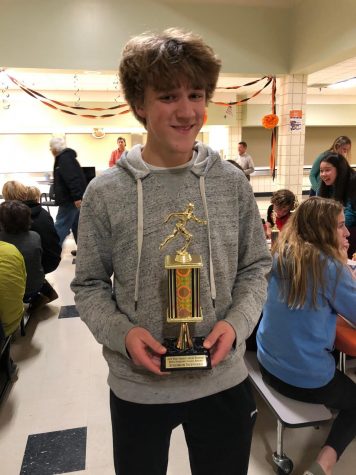 Solomon Shepherd is a 16-year-old of the male variety, and would aptly describe himself as, "an absolute stud". Shepherd comes from a family of seven, with four siblings that provide constant entertainment in his house. In addition, he also owns a dog, a few fish, and has recently welcomed a chameleon to the family. Shepherd's parents are named Isaac and Jackie, and they did him the favor of passing on superior genetic code to their offspring.
An avid competitor well-versed in many different sports, the particular one that he excels in most is running. In cross country running, in fact, he made the varsity team, and also competed at state in both cross country and track.
Shepherd has big plans for the future, including finding success, and himself, at a college on the East Coast. From there, he will pursue a career that fulfills him, while also allowing him to make "fat stacks". Shepherd looks forward to discovering "the truth" through his articles for the newspaper this year.
Solomon West Shepherd
Jan 30, 2020

Production Technologies: A Class that Cultivates the Curiosity of Cinephiles

(Story)