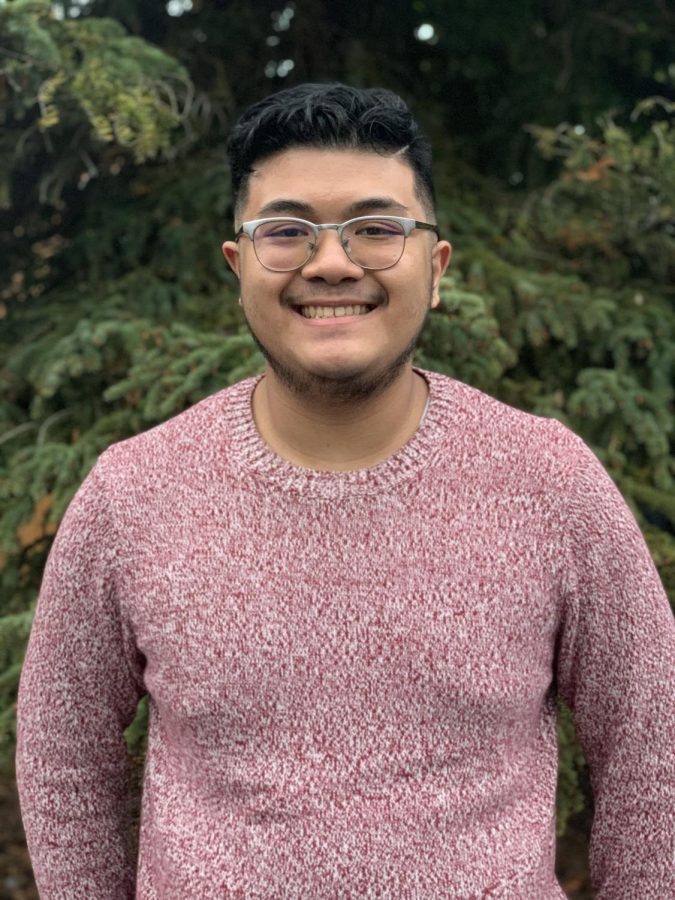 Matthew Anton Buitizon Salazar is a sophomore and was the only freshman in Broadcast Journalism 2 in 2019. Matthew has only one sister named Monica and is the youngest sibling, but is the tallest person in their family, who is from the Philippines.
Matthew went to Turnagain Elementary K-6 and went to Romig Middle School seventh through eighth. He absolutely enjoys listening to different kinds of music from Sintra to J.Cole, and one of his favorite songs is New Light By John Mayer, which is fire. He also enjoys the soundtrack to Phineas and Ferb especially the theme song, which he thinks is dope. Matthew doesn't really have a favorite movie as there's too many to choose from
If Matthew could have one magical power it would either be a super saiyan or have chakra so that he can do the rasengan. One of Matthew's goals is to finish high school go to college and become an archeology, paleontology, a history teacher and some day teach at West. Hobbies that Matthew enjoys are playing Call of Duty Mobile. His favorite class is Spanish 1 with Profe Cooley, who in fact is the greatest teacher in the world, and the one and only Mrs. Stephl who is an awesome teacher, who teaches the coolest classes Broadcast Journalism 2 and Honors English 2. His interests in journalism are to be honest and tell the truth in the news. Matthew's favorite quote is from President Obama: "Yes We Can". 
Matthew Salazar
Feb 11, 2020

Poetry Out Loud: Words of Inspiration

(Story)

Mar 27, 2019

The Heart of the Sport: How to Bring Positivity to Coaching

(Story)

Dec 19, 2018

The Next Move: Chess Club

(Story)

Nov 13, 2018

Partners Club: The Power of Inclusivity

(Story)