Esat Saiti is a senior at West Anchorage High who's driven by the hustle and motivated by hard earned cash. He lives with his parents and his older sister, Esma. Saiti's family all moved to Alaska when Saiti was only two years old and they've all been here since then.
Saiti has a full schedule at West even though he only needs two classes in order to graduate. Saiti's favorite classes are his two gym classes because he gets to hangout with his friends and roam the halls.  Some of Saiti's hobbies include outdoors activities like hiking and swimming but also hanging out with his best friends at lakes or driving around.
Saiti has many goals in life but the most important goal for him is to get rich at a young age and retire early. One plan he has to achieve that goal is to invest in properties and possibly the stock market.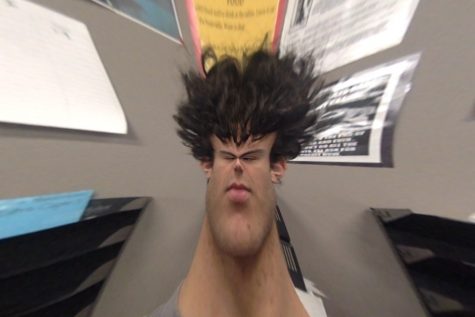 Esat Saiti, Boss
Mar 04, 2019
May 21, 2018

The PE Department of West High  

(Story)

May 07, 2018

On the Cutting Edge: West Medical Academy

(Story)