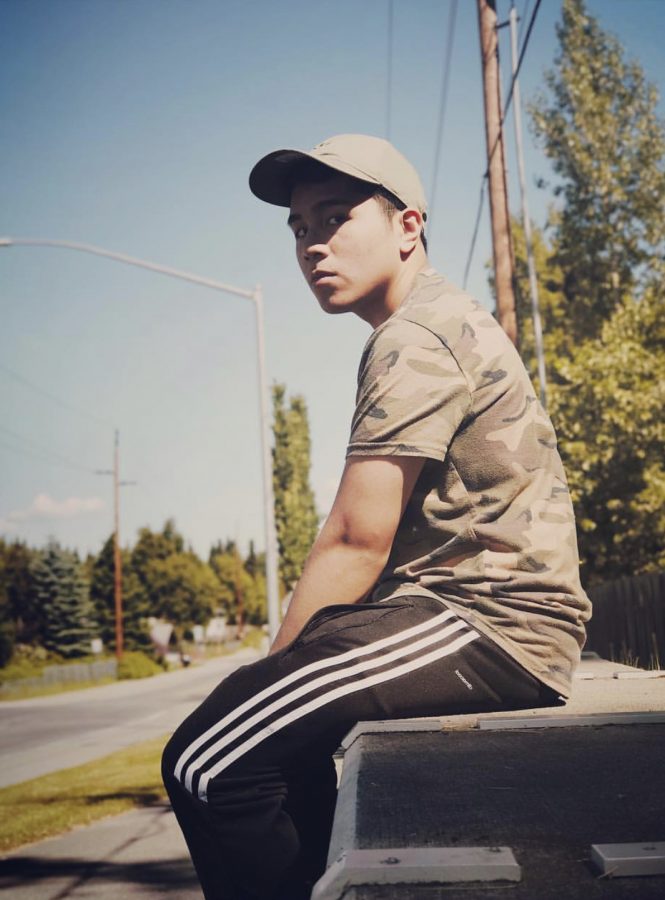 Arman Garcia is 16 year old junior at West Anchorage High School, who hopes to get into the movie industry. Arman was born in Virginia on April 3, 2003. He didn't really know much about Virginia because three months after he was born him and his family moved to Anchorage, Alaska. He eventually wants to go visit Virginia to see what it's like there. Arman has two older siblings that were both born in Alaska; their names are Ivy and Harvi. 
At West Anchorage High his favorite classes were PreCalculus, Production Technologies I, and being a Teacher Aide for Profe Cooley. Arman became involved with West Anchorage High School's Broadcast Journalism class to improve his writing skills and to earn that english credit so he doesn't have to take english his senior year.
His goals in life are to have a portfolio of all of his photography/film work by next year to use for internships, jobs, and colleges. In spite of that goal, Arman hasn't been out of Alaska that much, so once he has his portfolio he plans to go out of state to try and create more content to use for his portfolio and explore what it's like in the other states or countries. "Achieving your goals is a step by step process, you can't just achieve your goals with one leap, instead it takes multiple steps to reach. The best thing to do is create a plan for yourself and ask yourself. In order for me to reach my goal what steps am I willing to take to reach it," said Arman Garcia.
Arman Garcia, Reporter
Feb 11, 2020

TRIO Upward Bound Student's Take Action

(Story)

Mar 27, 2019