Ariana Foy is 18 years old, born on November 18th, 1999 in Anchorage, Alaska. Ariana has lived in Anchorage all her life, and loves it here. She has an older brother named Andrew and a younger sister named Annaleise.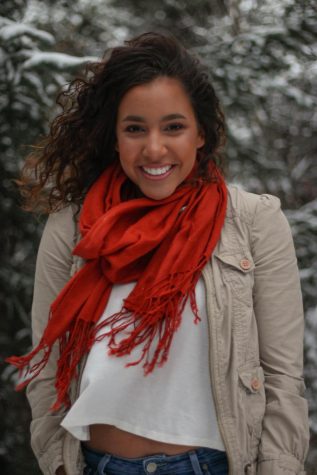 Ariana is not currently playing any sports, but she used to play soccer with Velocity and used to run with the Alaska Running Academy. She went to Dimond High School her freshman, sophomore, and junior year. Her senior year, she decided to transfer to West High School, because you know, West is the Best… and to meet her future best friend Dan Bradbury (a.k.a the best left guard in the state of Alaska). But while at Dimond High, Ariana played flag football, soccer, and ran track and cross-country, although she was playing sports for Dimond, she really does enjoy keeping a full schedule and loves keeping herself busy.
Some her favorite movies to watch are  Step Brothers, The Other Guys, Elf, Anchorman, Talledega Nights, Get Hard, Land of the Lost, Blades of Glory, Megamind (because Will Ferrell's voice is in it), and every other comedy movie that Will Ferrell is in. Her favorite music artists are Frank Ocean, J Cole, PnB Rock, and Gucci Mane, and she had many favorite songs that it'd be too hard to just choose one. Her favorite color is yellow. Some of her favorite things to do on her free time are to hangout with her friends, work out, sleep and eat.
She also really enjoys spending time with her family and her dogs Zoey and Meech. Ariana does like cooking food as well, and favorite foods to cook are chicken, curry and pasta. She wants to go to college after high school, but doesn't quite know what she wants to study in college, there's always plenty of time to figure that out.
Ariana Foy, Reporter
Mar 26, 2018

Offseason for Football Players

(Story)

Mar 26, 2018

Off-Season Sports

(Story)