Afton Milliman is a 17 year-old and a Senior at West Anchorage High School. She is the middle child with one older sister named Nia who is 22 and in college and a younger sister, Eloise who is 12 and in 8th grade. Her parents names are Ian and Mary Millliman. Afton's dad owns his own printing company named Alaska Printing Inc, and her mom is an accountant at Alaska USA.
Afton's biggest hobbies are skiing and running, she is on the XC running and Skiing team at West. She started running at 5 years old and just started skiing about 4 years ago, her mom is really big in XC running and skiing and that's what inspired her to start as well.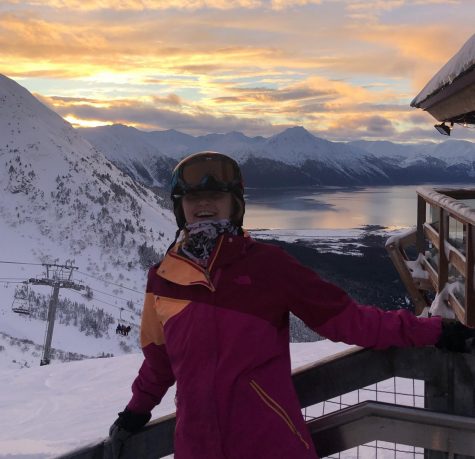 Afton's biggest inspirations are Justin Bieber and her mom. Afton's favorite classes are science classes, as of right now she is taking geology and marine biology. Her goals in life are to attend BYU Provo and go to school for dentistry. Another one of her goals is to run the Zions marathon with her mom. Afton hopes to accomplish all of her goals with keeping a smile on her face and always having fun.
Afton Cy, Reporter