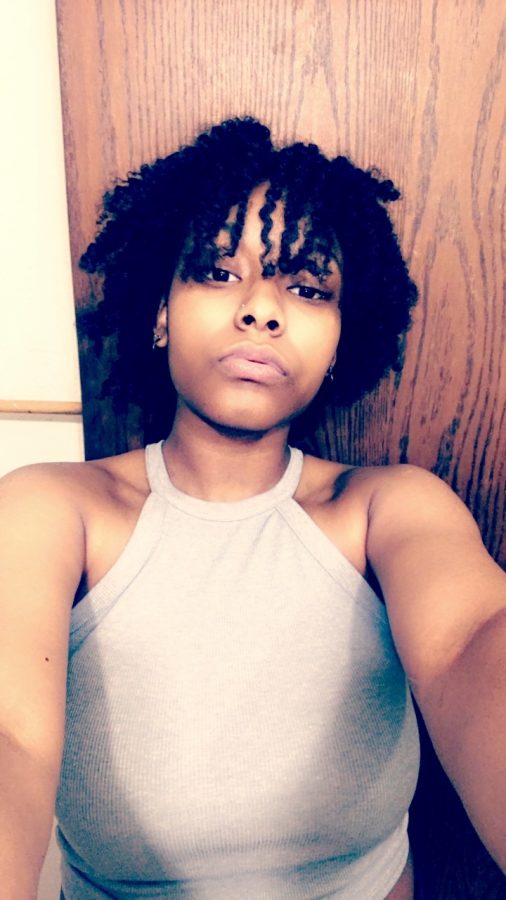 Rae'Jeen King is junior that attends West Anchorage High School and was born in March 11th, 2000 at Queens Bridge New York. King is the type of person that likes to hang out with her boyfriend a lot. " He is such a good cook and I just like the food that he makes." When asked who did her boyfriend learned it from, she said his grandma was also a good cook as well. Although she likes hanging out with her boyfriend, she also has a great passion in music and sports.
King likes to listen to many music choices such as trap music, 90's R&B, 90's rap, and early 2000 hip hop. " since I like trap music, I would like to meet Migos because there music is lit and I would want to meet Offset because he is my favorite out of the three," says King. Migos is an American hip hop Group that consist of three members, Quavo, takeoff, Offset.
King also loves watching basketball and is a huge fan of the Bulls and she is also a Knicks fan because of her favorite player Derrick Rose. King has plans after high school and she wants to go to college and get a masters degree for cosmetic surgery at the university of Colorado. King is also that type of person that loves to give back to her community. She said that if she was to change one thing we struggled with as a community, she said the homeless out in the cold.
Rae'Jeen King, Reporter
Feb 03, 2017

Student Views on New President

(Story)

Nov 17, 2016

Maybe you should 'Start on time'

(Story)