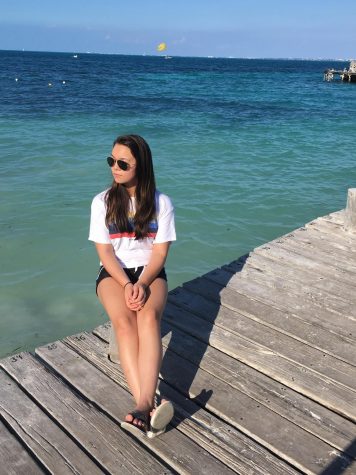 Kayla Tyree was born February 6, 2003, and is a Sophomore at West High. She has lived in Alaska her whole life and is excited for the day she can move to a new place that she can explore. Kayla is not sure what type of job she wants in the future however she is sure that she will be attending college.
An only child, Kayla has two very loving dogs and loves to take them to play at the park near her home. She likes to experiment with cooking and often looks for new recipes that she can cook and share with her family.
Kayla is a swimmer for the West High swim team along with the  Northern lights swim club when the West team is offseason. When she is not swimming or doing homework she enjoys spending time with her friends and traveling to new and exciting places. She has traveled to several countries including Spain, England, Scotland, Mexico, and Italy with hopes of traveling to many more.
Kayla Tyree, Reporter