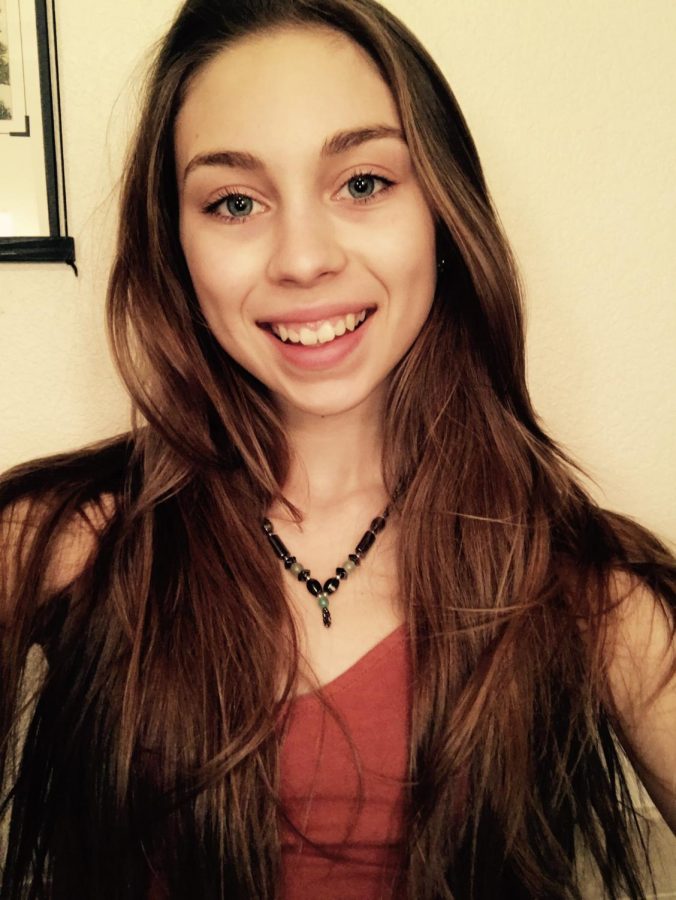 Audrey Hunt is a sophomore this year at West High and will be graduating in the year 2020. She has lived in Alaska all her life and loves to go hiking and knee boarding out at her cabin. This is her first year in journalism and she absolutely loves it. She enjoys writing about entertainment, art and the community. Alongside journalism, Audrey is a dancer in the dance program here at West. She spends her week after school dancing at local dance studios such as Alaska Dance Theater and Studio Pulse. She is also apart of the West High Theater production and has done a few musicals such as "Junie B. Jones" and "The Addams Family."
Some of her main goals after high school are to travel around the world and to make a difference in the environment. Some of her favorite places to travel to are Maui, Hawaii, Nevada, Cozumel, Mexico and the Grand Cayman. Some places that she wishes to visit are Thailand, Greece, Peru, and Italy. She hopes to become a journalist for environmental issues and topics. Her favorite subject in school is definitely science and English.
Some of her favorite foods include pasta, pancakes, oranges and cinnamon bread. Some of her favorite music to listen to include, alternative, old rock, and jazz. Her favorite movies to watch are Titanic, Avatar, Roman Holiday and Lilo and Stitch. Her favorite movie actors are Leonardo Dicaprio, Audrey Hepburn, and Anne Hathaway. One of her biggest inspirations is Misty Copeland which is a principal dancer with the American Ballet Theater. Her favorite quote is, "You have to be the one promoting yourself. If you don't think that you're worthy, you're never going to make it," said by Misty Copeland.
Audrey Hunt, Reporter
Mar 26, 2018
Mar 26, 2018

Valentine's Fundraising

(Story)

Jan 10, 2018

Anchorage Board Gamers Event

(Story)

Nov 19, 2017

West's Highly Gifted Program

(Story)