Tarzan: Welcome to the Jungle!
  The West High Theater Program presented a stage rendition of Disney's "Tarzan", once again bringing to life the classic story of a boy raised by gorillas, who falls in love with a visitor and must choose between staying in the jungle or following the girl he loves to civilization. Directed by David Block and orchestrated by Rebecca Haag, the production ran from February 7th to the 9th in the famed West Auditorium.
Before the play began, the set was revealed, washed in a greenish tint, and actors playing gorillas prowled throughout the auditorium to entertain the audience. The lights dimmed shortly after, and the gorillas gathered onstage while making a cacophony of primate noises. The play then opened with a scene of Tarzan's parents, though his parents are not on stage for long before they are chased off by Zoë Scott, the tiger.
West Sophomore Spencer LeFebvre played the lead role of Tarzan. When asked why he took on the lead, he replied, "I wanted to be shirtless on stage." Junior Ella Norland played Jane. Nordland joined the show for more philosophical reasons. "I love theatre because it lets you be another person," she said.
Some other leads in the play included Tarzan's adoptive mother, played by Bronwyn Embree, as well as Tarzan's best friend Terk, played by sophomore Devlyn DeAugustine. Block described what part of "Tarzan" he personally enjoyed the most. "My favorite part of 'Tarzan' is that there is one song where Tarzan and Jane are singing a duet together… this love song, but they don't know they're both singing and wanting the same thing," he said.
  "Tarzan", along with all other West Theater performances, was thoroughly rehearsed and perfected over the course of only two months. Despite the short time period for preparation, the performance was nothing short of immaculate in the eyes of many as the vivacious musical numbers shook the building.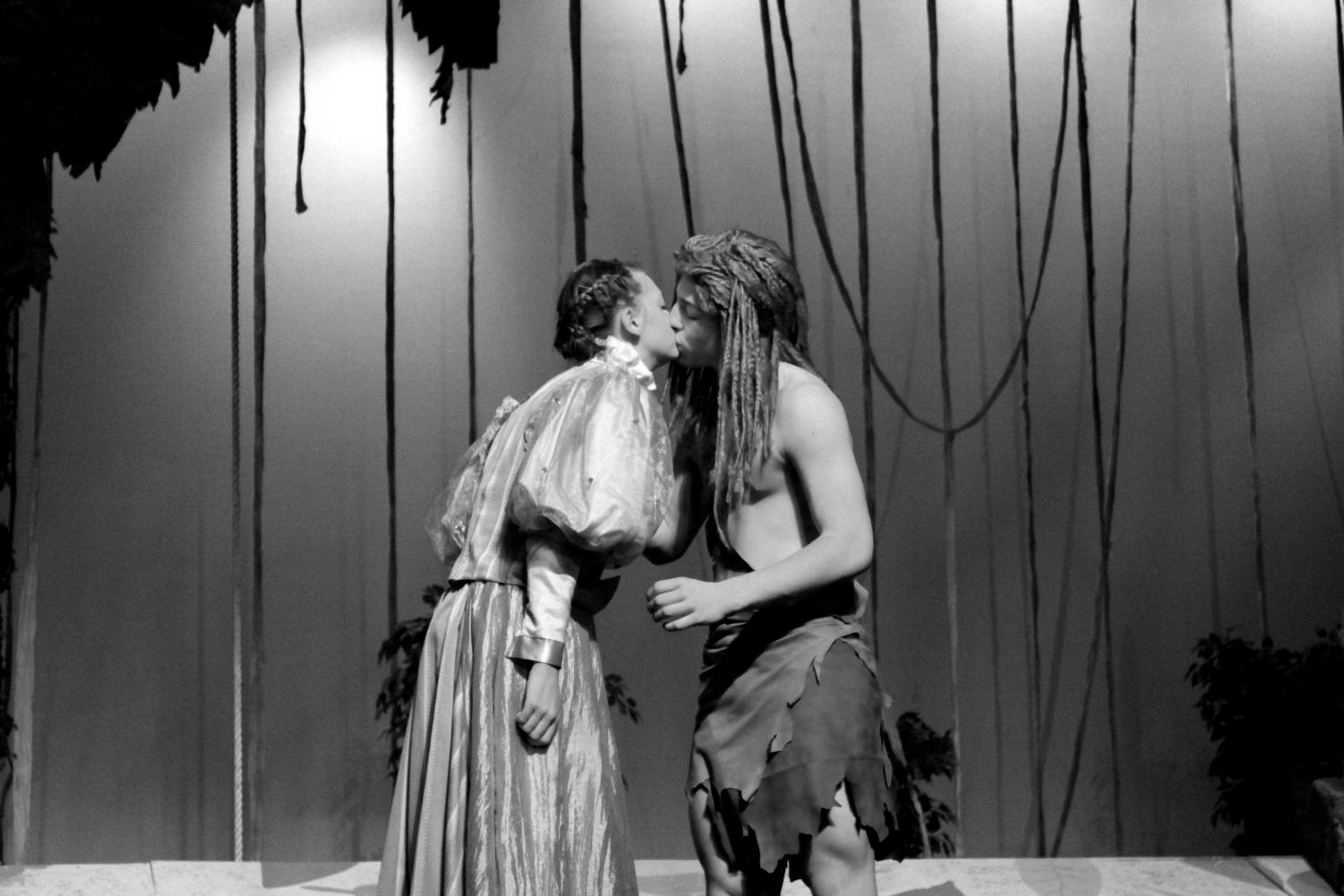 "Typically a director is working months ahead of time, choosing the play, deciding how he wants it to look, and other aspects of the production, and it may be months before a cast is even put together," said Block.
The performance was well-received by the audience. They clapped after each song and each scene appropriately, and there was a standing ovation at the very end when the actors bowed to the applause. People of all ages attended, and all of them seemed happy during the play.
At the end of the performance, the audience had a chance to meet the cast, see their costumes up close and give them congratulations in the form of flowers and hugs.
Be sure to catchWest's upcoming performance of William Shakespeare's "Land of the Dead" March 28-30.